Logistics
The principle partners of CJSC Belarusian Oil Company in the sphere of transportation and logistics are its subsidiaries: LLC European Trading Company, LLC BNK-Ukraine, SIA TransBaltic OIL and UAB Transchema the main activities of which are focused upon promotion of the products produced by the entities composing Belarusian State Concern for Oil and Chemistry (concern Belneftekhim www.belneftekhim.by) to the markets of Lithuania and other European countries.
LLC European Trading Company provides transportation and forwarding services for railroad cargo transportation
Limited Liability Company European Trading Company has been rendering transportation services and forwarding support for railroad cargo transportation since 2013.
More than 2 million tons of oil products and liquefied hydrocarbons have been transported for this period. The company arranges and provides the services not only using its own resources, but also involves reliable and professional partners long-term relationship with whom it secures reliability, quality, safety and promptness of cargo transportation.
Skilled professionals from Limited Liability Company European Trading Company do the following operations:
cargo forwarding:
working out optimal delivery patterns for railroad transportation;
thoroughly calculating preliminary cargo rates for railway transportation from a departure station to a destination station;
daily tracking railway cars in transit;
paying all rates and other costs along entire route of cargo transportation.
Contacts:
Head of Marketing and Sales Department
Maksim Chugunov
Tel.: +7 (4812) 240-118 (ext. 233)
Mob. tel.: +7 910 720 89 11
E-mail: chugunov@etkoil.ru
---
SIA TransBaltic OIL offers transportation and forwarding services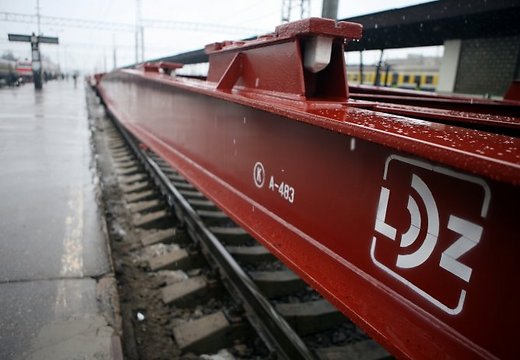 SIA TransBaltic OIL provides services of transporting, forwarding and declaring bulk oil cargoes carried in railway tank cars (private and rented ones of the general fleet) in transit through the territory of the Baltic countries going to sea ports and the CIS countries, as well as to the domestic market of the EU countries. The company also renders the services of oil cargo transshipment at the terminals of the Baltic countries.
SIA TransBaltic OIL logistics operators will promptly calculate railway rates in the Baltic countries, advise of cost and special conditions for transshipment at the terminals of the sea ports of the Baltic countries and help to settle the matters connected to the rendered services.
Contacts
Elena Beresneva
Logistics Operator
Tel.: +371 67 55 36 43
Mob. tel.: + 371 25700858
E-mail: beresneva@transbalticoil.lv
---
LLC BNK-UKRAINE renders goods forwarding services through the territory of Ukraine by rail
With the help of our company you will be able to transport any cargo through the territory of Ukraine.
The trained specialists of the Logistics and Sales Support Department of LLC BNK-Ukraine will help you to:
Calculate tariffs for the whole route of cargo transportation throughout all railways of the country;
Solve any issues arising during cargo transportation.
Contacts
Sergei Ivanovich Burlak
Head of Logistics
Tel./fax: +38 (044) 594-92-82 (83)
Mob. tel.: +38 (067) 232-78-62
E-mail: sib@beloil.com.ua
Irina Volchenko
Senior Logistics Operator
Tel./fax: +38 (044) 594-92-82
Mob. tel.: +38 (044) 232-78-64
E-mail: volchenko@beloil.com.ua
Alexander Demidov
Senior Customers Manager
Tel./fax: +38 (044) 594-92-82 (83)
Mob. tel.: +38 (067) 449-33-36
E-mail: demidov@beloil.com.ua
---
UAB Transchema renders transportation and forwarding services in the markets of Baltic and EU states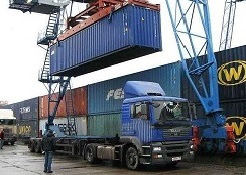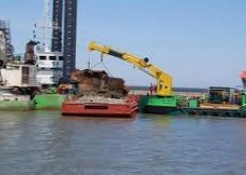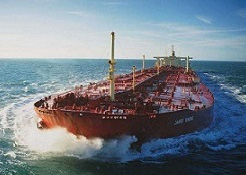 CUAB Transchema (Vilnius) which is an entity of the goods distribution network of concern Belneftekhim is the only foreign company with a license to conduct transportation and forwarding services issued by the Ministry of Transport and Communications of the Republic of Belarus which allows forwarding of not only transit but also export cargoes. UAB Transchema is a full member of both Association of International Forwarders and Logistics of the Republic of Belarus BAME and National Association of Forwarders of the Republic of Lithuania LINEKA.
Services:
Service package including forwarding of fuel oil, motor gasoline, diesel fuel by Lithuanian railways and in Port Klaipeda, transshipment on board the vessel at the terminals Klaipedos Nafta and Krovinue terminalas, arranging for quality and quantity inspections in Port Klaipeda and during dispatch ex-refinery if needed;
Forwarding of bulk, liquid cargoes, as well as containerized cargoes in transit by Lithuanian railways towards Klaipeda, Kaliningrad region, Republic of Latvia;
Forwarding support of multimodal transportations of liquid, bulk cargoes and containerized cargoes by rail, sea and road transport.
UAB Transchema, Vilnius
Saltoniskiustr. 34a
LT-08105, Vilnius, Lithuania
Tel.: +370 5 26295 75
Fax: +370 5 262 9577
E-mail: info@transchema.lt
Office hours: I-IV 8.30-17.30; V 8.30-16.30
Responsible for logistics:
Pavel Saiko
Tel.: +370 5 262 95 75
Mob. tel.: + 370 618 188 99
E-mail: saiko@transchema.lt
Printable version